EASY
You can sign up and pay with the credit or debit card of your choosing. You will then be an Unlimited Monthly Club Member and a FastPass tag will be applied to your vehicle.
CONVENIENT
Just come in whenever you would like to wash your vehicle. Your credit and debit card will be automatically billed each month.
FAST
When your vehicle needs washing, just proceed to one of our Xpress Pay Terminals. Your windshield tag will be verified, and you are on your way to the wash.
SMART
Frequent washing protects your vehicle's finish and maintains your vehicle's value. Save money compared to buying washes on a per wash basis.
Unlimited Monthly Family Wash Plans
You can combine Monthly Wash Plans to make a Family Plan. The 1st vehicle is the primary vehicle at Full Price. The next 9 vehicles will receive either a $5.00 or $10.00 discount depending upon plan type purchased. All members must have the same plan as the primary vehicle. The Family Plan will terminate if the primary vehicle discontinues their plan. Otherwise, each vehicle can discontinue their plan individually. No other discounts or promotions apply to this offer.
Monthly Block Wash Plans
Prepaid 6 and 12 month block plans will give you more than $10.00 per month discount compared to an Unlimited Monthly Wash Plan. Redeemable only on the vehicle signed up. No other discounts or promotions apply to this offer. No refunds.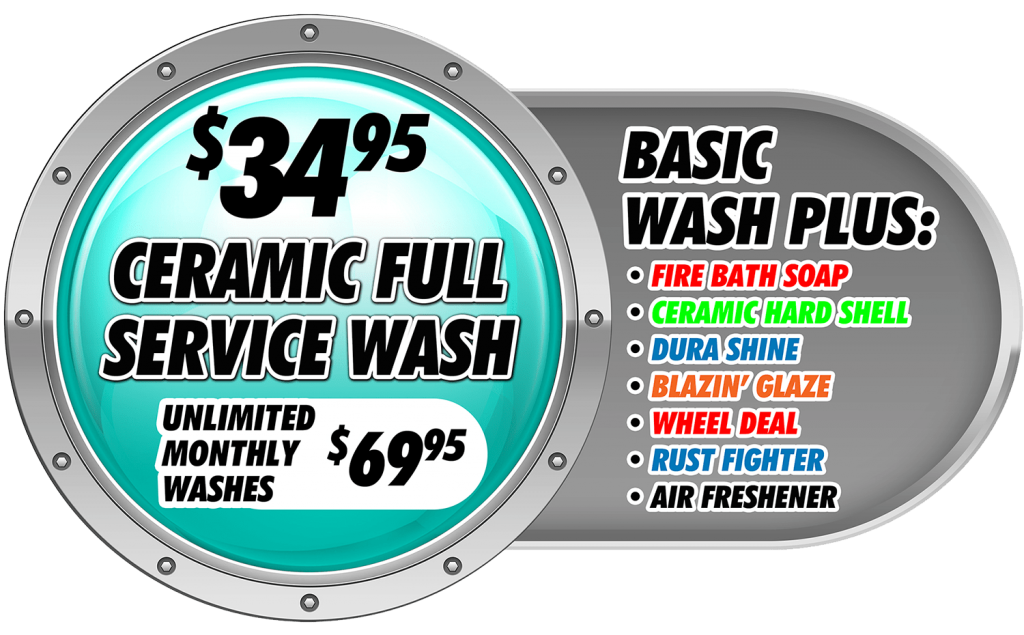 Unlimited Monthly Wash Plan
$69.95* Recurring Monthly
Unlimited Monthly Family Plan
First Vehicle; $69.95 then $59.95 each additional vehicle
Unlimited Block Plans
6 months for $349.95 or 12 months for $699.95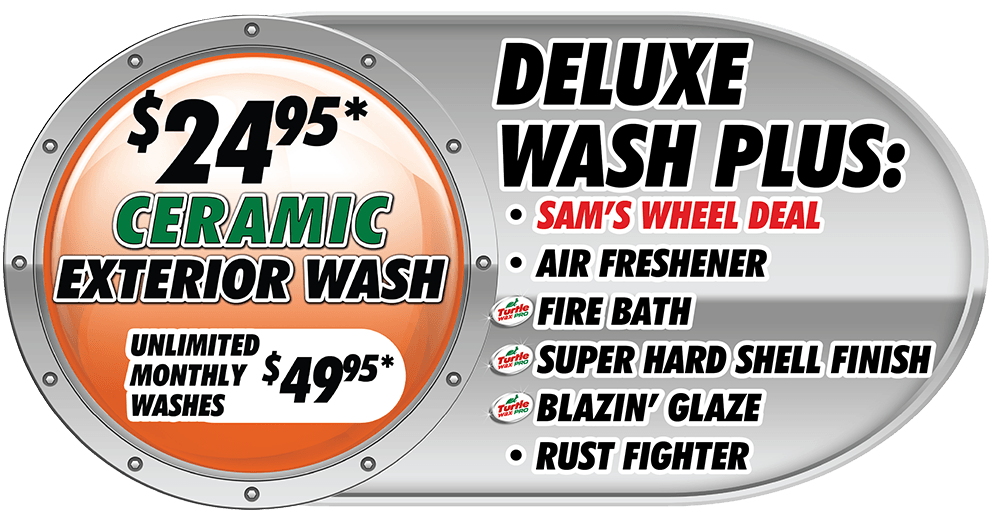 Unlimited Monthly Wash Plan
$49.95* Recurring Monthly
Unlimited Monthly Family Plan
First Vehicle; $49.95 then $39.95 each additional vehicle
Unlimited Block Plans
6 months for $249.95 or 12 months for $499.95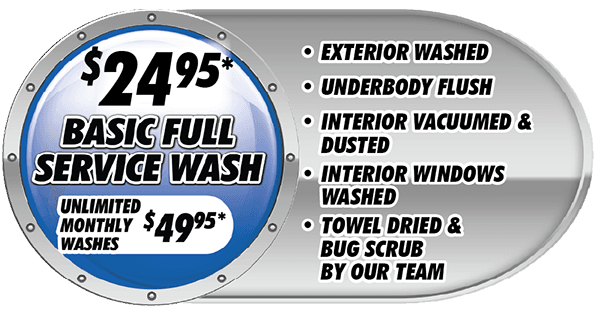 Unlimited Monthly Wash Plan
$49.95* Recurring Monthly
Unlimited Monthly Family Plan
First Vehicle; $49.95 then $39.95 each additional vehicle
Unlimited Block Plans
6 months for $249.95 or 12 months for $499.95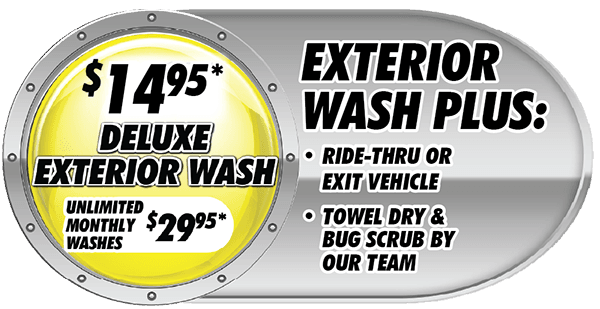 Unlimited Monthly Wash Plan
$29.95* Recurring Monthly
Unlimited Monthly Family Plan
First Vehicle; $29.95 then $24.95 each additional vehicle
Unlimited Block Plans
6 months for $149.95 or 12 months for $299.95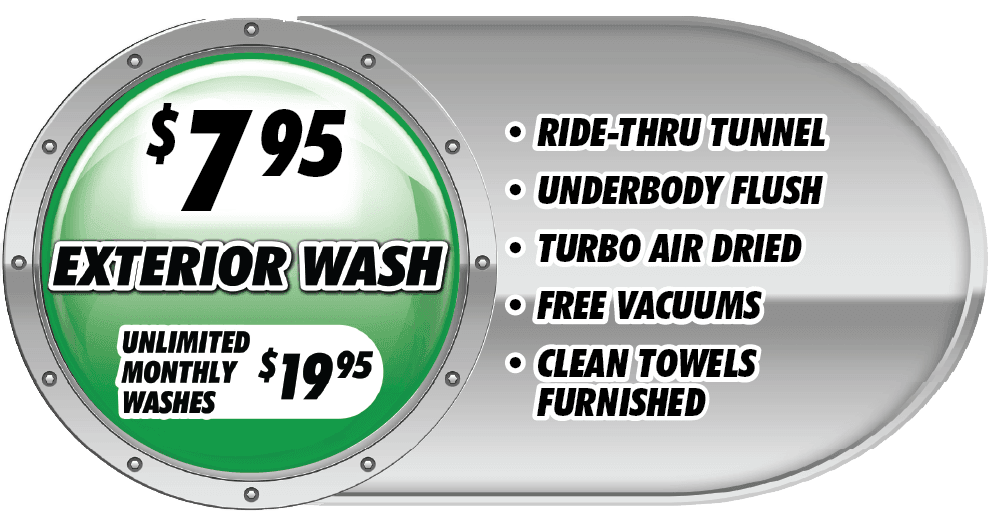 Unlimited Monthly Wash Plan
$19.95* Recurring Monthly
Unlimited Monthly Family Plan
First Vehicle; $19.95 then $14.95 each additional vehicle
Unlimited Block Plans
6 months for $99.95 or 12 months for $199.95